ADI NEON PARTY 2020, it was a great chance to gather most of Adi group members and have glow moments together. Thank our ADI's team for adding wonderful energy to our annual party. We had such an amazing turnout of team members, IT consultants from all the sites and Adi foreign branch heads.
Thank you to all of you that shared such a special night with us! We're excited about the targets and growth that the ADI GROUP is planning to achieve in the next year.
Please stay tuned for more updates on us.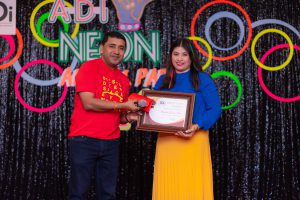 ADI Resourcing is providing customized software development to its partners to match their specific business requirements. With the combination of solid technology experts and well-defined quality processes in place, we have the capability to deliver the best solutions whether it is an onshore or an offshore model to our partners and can play a key role in their goal achievements.