The first impression is the best impression. Make your best impression with anybody you come across in your new environment. Making an impression does not mean overreacting or just overdoing things. Just be yourself, greet, and be friendly with everyone. Tacit behavior is also not an advisable gesture. Just be yourself and be that extra bit attentive.
1. Request your manager for a meeting.
Ensure that you and your manager are on the same page. "NO ASSUMPTIONS". Even if you've already discussed expectations during the interview, now that you are an employee, it's time to revisit the topic.
During this meeting, ask what your manager's expectations are for this role. Some questions which are common to ask and know are
• How will my performance be evaluated?
• How do you achieve success in this role?
• What are your expectations and targets for my first 90 days?
• What is the best way for us to communicate officially?
• What personal traits and habitats do you respect most from your employees?
Ask and note realistic questions and scenarios, and don't fantasize. Overreacting or digging too deep into any questions will also collapse the job understanding.
Your purpose for asking these questions is to understand your manager's expectations and how you can best manage those expectations.
This first meeting sets the tone for how you'll communicate and work with your new manager. It shows you are thoughtful and interested in creating a partnership.
2. Agenda
Prepare a small but not tiny agenda for the first 90-day target. Keep the target realistic starting from the 15th day onward. I am suggesting the 15th day onwards because you need a two-week period to settle your work place. This is not a to-do list that you can get done within a day or before starting. The first 15 days of work are based on requirements as and when they come up. Initially, you might set up a few essential things on your table for daily official use; after a couple of days on the environment and utility, you might add up a few more things; then, based on the necessity of adaptability, you will add a few more or change some.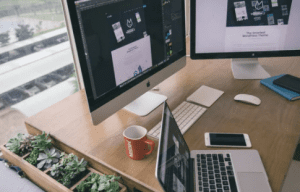 It will take a minimum of 10–15 days to get settled on your work desk and focus on work.
So start your effective workable plan 15 days to 30 days, 30–60 days, and then 60–90 days. However, there will be more adaptability requirements after 15 days, which will sure be very minimal.
Here's a rough outline of what to address when creating your plan for your first 90 days:
15 to 30-Day Plan: Basically, during the first 30 days, it will be more of talking, understanding people, training, knowing people, etc. Utilize this time to make a list of your team and note down their likes and dislikes, their good nature and bad traits, their best compatible time and their most busy time, their roles and positions, If possible, make a list of them and note down their contact details and their likes and dislikes. Some people are very talented and have the tendency to curdle your mind with unwanted and misguiding information, which will lead to chaos and confusion in your mind. Be very careful. Every office has a few employees who do nothing but win trust by doing minimal work and exploiting others work and information through gossip. You have joined a new job because you have the talent, and this must fetch you your bread and butter. After relishing the fruits of your talent, you can share them with others. Keep your mouth shut for such unwanted things.
30–60-Day Plan: Now that you must have some bucks in your wallet filled after 30 days with your first salary, it's time to move on to processes. Now its time to meet up with your supervisor for a short review of your position in the company and to reveal your suggestions for improvement. Meanwhile, during the first slot, you would have come across someone other than your manager who you think is genuine and has a tendency to mentor and guide you. It's a good time now to build your network stronger, and you will have the best hand to ask for an official consultation and work your way up the ladder along with your team. Also, you would have learned the best practices and probably also learned about other departments in the industry.
60-90-Day Plan: Its time to put your learning and the information gathered into your style and execute your plan of action. Depending on your role, that could mean actually productive work. Get set now, assign new goals, correct errors beforehand, and ensure that your planned potential is executed and delivered.
Also, pay attention to the problem-solving implementation methods utilized by your colleagues to resolve similar scenarios in their style, and observe and implement them if they might be of benefit to you.
Never constrain. Be open for newer methodologies, adapt other strategy and learn
Never jump to conclusions.
Also, now that you are almost ready to set things in motion, you will also be in a position to mentor someone who might have just started but now
Pause, think, and react.
This is a very crucial part; I would not call it a mistake, but it is not a good practice to do. Many others would approach you and might seek your mentorship as well. Let them go through their 90 days and learn. Do tell them your 90-day biography. It will not fetch you a reward; in turn, it will only spoil his or her 90-day learning process.
Remember, every human is different and has his own vitals to work his way up.
The next step is to personal brand yourself in the organization by paving a separate track or adding value in your way, called etiquette. We will cover this as our next topic.
Learn more about us at www.adiresourcing.com
Visit our LinkedIn:adi-resourcing