Each one of us has only one pleasant life to head forward. Our whole life depends on how well we have spent our lifetime. Career – Is it a race from the past or for the future? The drastic growth in the IT software industry urges the need for hiring managers to stay abreast with the growing technology and procurement standards. Staying up to date and learning process is more rapid in resourcing companies that handle IT Staff Augmentation, IT Staff Outsourcing, Payroll, Visa and Work Permit.
Career driven people are of 2 kinds
People who learned from their past
People who learn from the process
It is a race to decide who beats the niche faster and achieves the goal.
People who have learned from their past.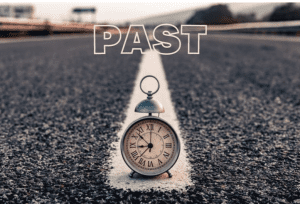 The people who have gained experience have looked back into the past to ensure that they do not repeat their past mistakes. Hence self – molding themselves from what they have been to what they wish to be. Such are people who have been self-learning and perfecting their careers. They do not have time for long-term planning because they spend most of their time learning from the past. For example, a Software Organization hires an IT staff for a software position. The IT staff has to use his past learning expertise and needs to apply his skill set along with his experience from the past.
Now let's see the second type of people
People who learn from the process.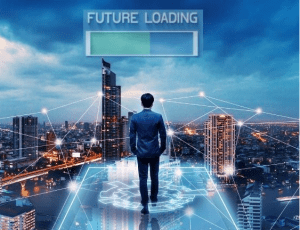 The second type of people run towards their target and learn from their mistakes. Maybe their plan might fail and they learn, or they might succeed and fix another target. They commit a mistake and it is not anticipatory most of the time. They have to keep heading towards their target and there is no time to look back. For example, an IT software company fixes a target to achieve and aims forward to it. In the due course, the IT software company hires or outsources IT Staff, manages their payroll, processes the visa work permits, and also implements Software updates as and when required. Now their target must be reached and they learn from the mistakes they make in the process and change their IT staff augmentation protocols and associated processes based on the results obtained.
Now in both case studies, people have learned either from the past or in the process of reaching their target, but they have missed out on one factor. In the first category, they missed the planning for the future and in the second case, they missed the look back into the past. These two are very important in looking at success.
Most successful IT Software companies have been learning from the past and also aiming toward their future simultaneously. Some IT Software Companies have their IT staff outsourced so they can focus on other key factors. Some IT Software Companies outsource services like payroll, visa work permits, recruitment, and IT staffing. This outsourcing will enhance the IT Software organizations to focus on their key factors so they can improvise from the past and achieve their future target more efficiently.
Your past lessons + your future planning are the keys to your success.
Your future should be a reflection of your past with a new goal to reach
Lead a successful career and get your growth "Effectively and Efficiently".
We at ADI have over 15 years of experience with 1000+ passionate professionals working in Thailand, Indonesia, Philippines, Vietnam, India, Singapore, and Malaysia. ADI has been successfully serving our clients with services – IT Staff Outsourcing, recruitment, software consulting, payroll visa, and work permit.
Visit us to learn more about our services at www.adiresourcing.com
120 Kasemkij Building, Room No. 907, 9th Floor,
Silom Road, Suriyawongse, Bangrak, Bangkok, Thailand – 10500
mkt@adiresourcing.com
+66 2632 9388
+66 86 908 2241
THAILAND | INDONESIA | PHILIPPINES | VIETNAM | INDIA | SINGAPORE | MALAYSIA