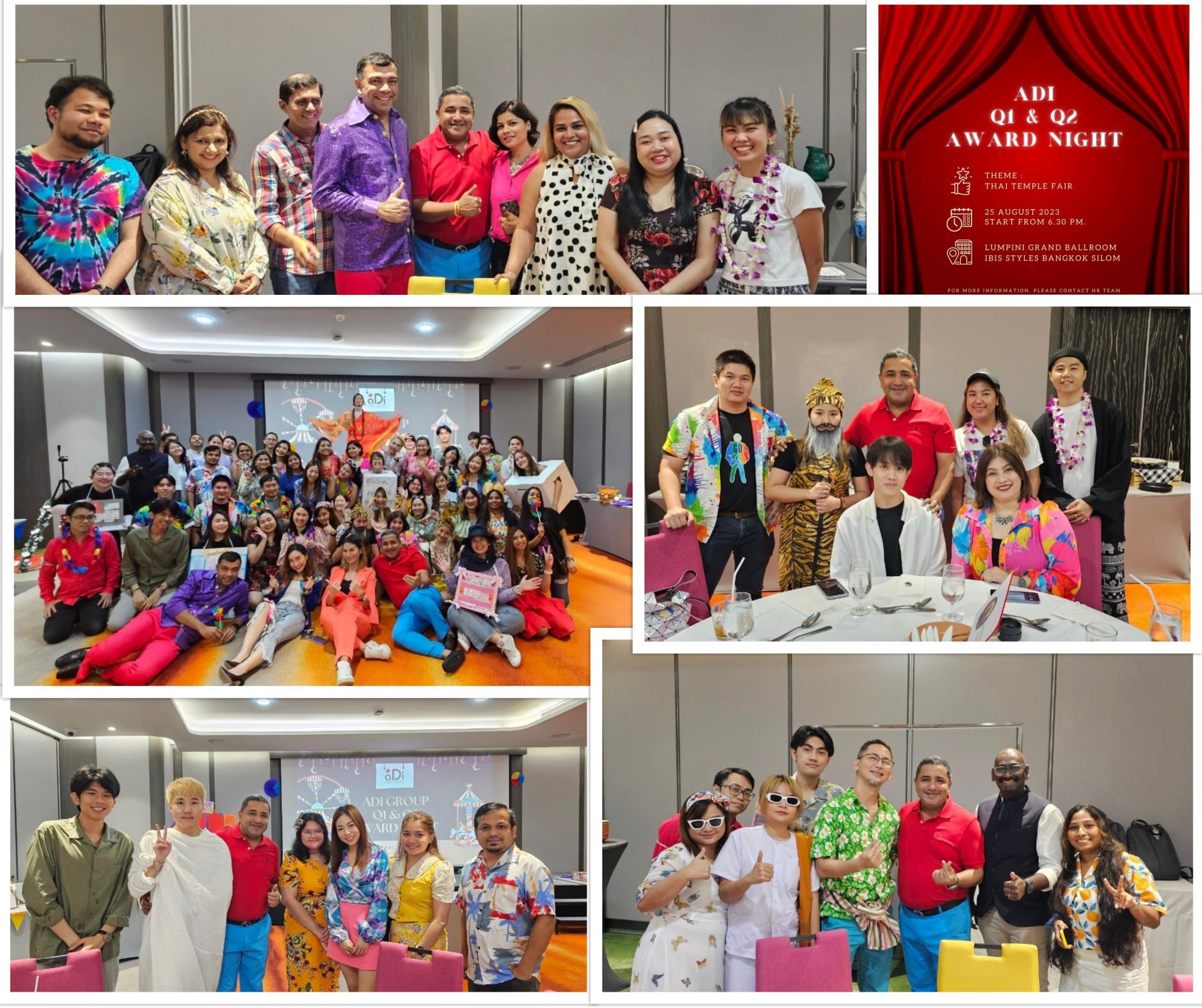 Recognition Event Q1-Q2
Date: August 25, 2023
ADI Group's Recognition Event for Q1 and Q2 of 2023 was absolutely inspiring!
The vibrant 'Thai Temple Fair' theme infused a burst of colorful costumes and fabulous energy into the event. Our top achievers from the first two quarters were honored and rewarded for their exceptional performance. Engaging games and mouthwatering food made the event truly memorable. Thanks to our management team for conducting a seamless execution.งานเลี้ยงตอบแทนพนักงานที่มีความตั้งใจในการทำงานทุกท่าน​ รวมทั้งพนักงานที่มีผลงานโดดเด่น​ประจำไตรมาสที่​1 และ​2 ของปีนี้​ ในธีม​" งานวัดไทย" ที่แสนจะสนุกสนาน​ เต็มไปด้วยรอยยิ้มและเสียงหัวเราะ
ขอแสดงความยินดีกับผู้ที่ได้รับรางวัลทุกท่าน​ แล้วมาร่วมสนุกกันอีกครั้งในไตรมาสต่อๆไป.