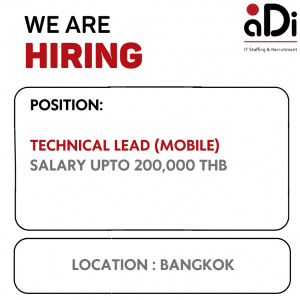 Technical Lead (Mobile)
We are looking for a talented and experienced Technical Lead specializing in mobile app development to join our team. As a Technical Lead, you will be responsible for leading and guiding our mobile development team to deliver high-quality, innovative, and user-friendly mobile applications. You will play a key role in the technical design, development, and maintenance of our mobile products while collaborating closely with cross-functional teams to achieve project goals and timelines.
Provide strong technical leadership to the development team, guiding them through the software development lifecycle, including requirements gathering, design, development, testing, and deployment.