Software consulting is the analysis of a company's software needs and the development of the technology that helps the company succeed in doing business. You can meet with a software consultant to discuss using the software at work. This will give you a better understanding of important software updates and helpful technologies your employees may be using.
Some examples of software consulting are creating a company website, creating a mobile application, creating software to ease up internal processing, updating an existing e-commerce platform, adding additional features to enhance an existing technology etc.
There are 5 basic things that we need to do before we go for technology innovation. This will ensure your success and will ease up during software consulting
1. Analyze and prepare your requirements

Firstly analyze your necessity and have a list of requirements for the usage of the new technology. Upon listing the usage trim your list down to more specifications. This is the time you need to call in a Software consultant. However a consultant will also provide you with valuable insight into procedures that you may incorporate into your business to help operations run more smoothly. But your analysis is essential for you to be clear on the outcome. Your IT consulting partner will priory analyze your workplace's routines and provide advice for automation or usage of technology to achieve the criteria.
2.Prioritize the needs
Upon deriving the adaptability list of new technology you must also keep in mind that your existing process should not be interrupted and hence prioritizing the needs based on urgency is also very important to discuss with your software consultant. Most software consulting firms will have a form to prioritize the procedure and will proceed upon approval. These approvals are based on factors like your targets, workplace goals and projects.
3. Stay updated on new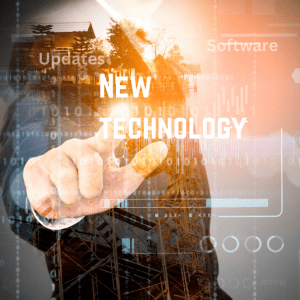 It is always a good practice to stay updated and remain abreast with the upcoming new technologies. Innovative technology enables workplaces to stay competitive by providing quality, progressive work and achieve results at a faster pace. Staying updated with new technologies will also help you to facilitate your employee processes and increase productivity. A software consultant can also guide you to keep up with innovative technology.
4. Save investment on technologies
Staying on par with the latest technologies not only keeps you ahead of the race but also helps you in decision-making to select the technology. The upgrade or innovation must be effective to save time, money, manpower and must be prospective. It will make you feel confident while discussing the technology with your software consultant.
5. Be prepared
Many industries face the biggest setbacks during the run time of the innovation. A process or technology may be developed and implemented, but during the run time is where we face practical difficulties as an end user may be an employee or a client. Now it is a complete situation that is mostly reliant on the software consultant. Usually, software consultants always have a well-planned procedure to handle such run-time situations and will suggest you the best solution for it. However, it is always a good practice to estimate and keep the end user advised on the possibilities ahead of time.
Keeping these 5 important factors in mind will ease up your process of software augmentation and improves better communication with your IT Software Consultant.
ADI's IT Software Consultation Service:
ADI offers IT software consulting service that provides customized software development solutions to their partners to match their specific business needs.
Our software implementation and licensing consultants will work with you to understand your needs and develop a plan of action to help you meet your business goals. For us, it's important to find the right solution that is flexible, cost-effective and perfectly corresponds to your business goals and IT strategy.
With deep experience in software engineering, we provide a wide range of consulting services undertaking a comprehensive analysis of your existing system, mapping out your plan on the introduction of new components, and guiding you in the complex software world.
Visit us to learn more
www.adiresourcing.com