Work-Life Balance (WLB)- Now and Then
It's all about how happy you are at the end of the day. It's as simple as that.
Now, is WLB a habit? There are 2 ways to look at it. The first category of people looks at work-life on the same pattern and routine. There was time to wake up, drink coffee, travel to work, have lunch break, tea break, travel back home, pray, do exercise, have dinner, spend time with family, and sleep.
My grandfather followed this routine for maybe 20+ long years and the entire family got used to his routine. My Father used to follow it, but later it was not feasible when we had different plans for the evening and when our school routine asked for priority, so he was unable to keep up this routine.
As for me, I belong to the second category, I have a routine at work and have a different routine at home. Based on priority my routine changes at work and at home separately.
I would say earlier people had a much more regularized pattern of WLB, but their working pattern was pinned down. As technology keeps rapidly growing day by day so is competition and staying updated and running ahead of the race always has been a priority. Now we do have a WLB but it's not so regularized.
The essence of a good work-life balance is ensuring that you and your team attend to your personal and family lives. Giving equal importance to work and life means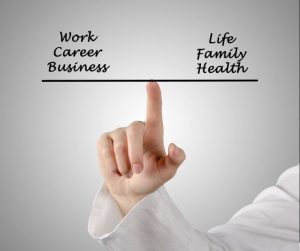 Work = work + your physical and mental health at work
Life = life outside work + your physical and mental health outside work.
It's not easy to maintain this unless you get into a nonhabitual regular routine. I say nonhabitual because schedules and priorities keep changing in work and life. The IT industry is rapidly growing and in order to stay ahead of the competition, companies need more time to focus on their key strategies and develop new differentiators to generate better value and fame with consistency. Now in this fast-paced race, there is a time constraint for trial and error in Staff Recruitment, Managing Payroll, And Software implementation. Hence many leading IT organizations look for the leading outsource companies to take care of the IT staff outsourcing, recruitment, payroll, visa and work permit processing, and IT software consulting.
We at ADI have over 15 years of experience in IT Staff Outsourcing, Recruitment, and IT Consulting Services. With over 700+ experienced passionate professionals serving over 100+ leading companies in Thailand, Indonesia, Philippines, Vietnam, India, Singapore, and Malaysia. We welcome you to visit us at www.adiresourcing.com to learn more about our services. Feel free to email us at mkt@adiresourcing.com, salesmgr@adiresourcing.com for any queries.