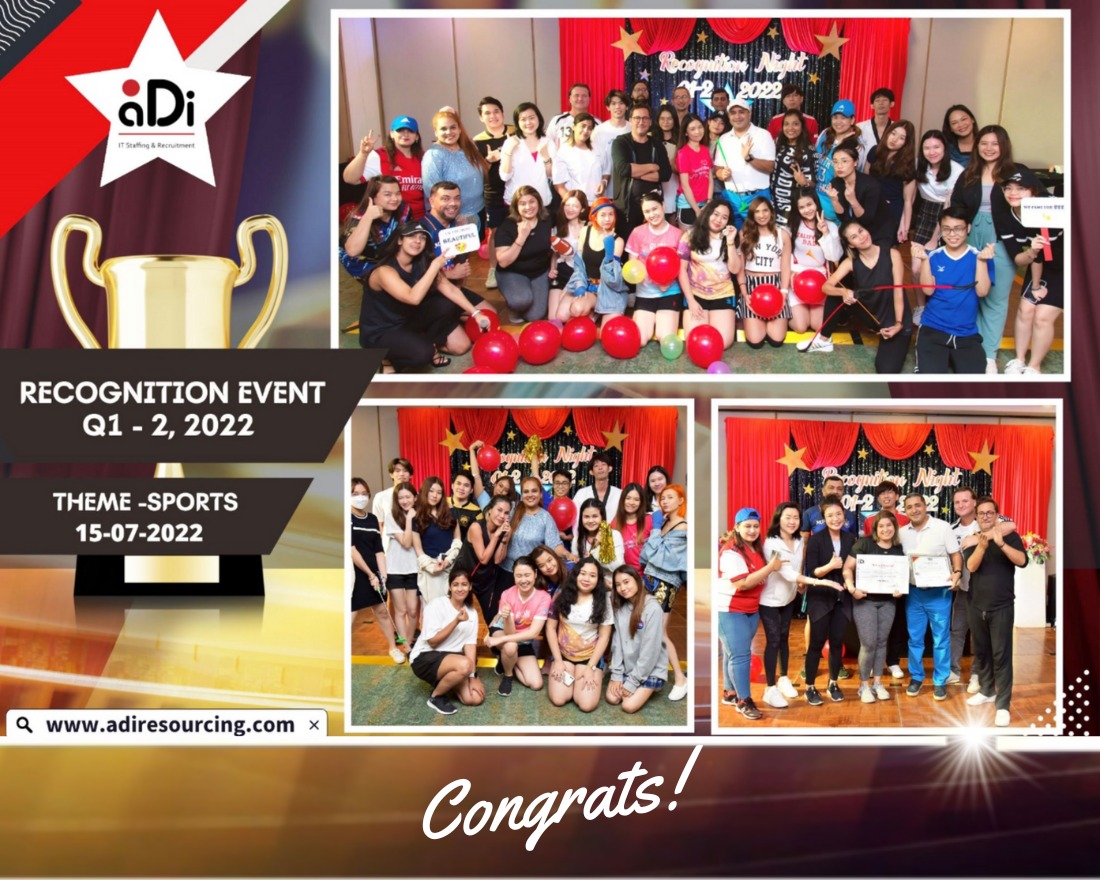 ADI Group conducted The Quarterly Recognition Q1-2  event 2022. The event was well designed to recognize and award the best performers of quarters 1 and 2.
An event for congratulating the winners and motivating the team.
The theme for the event was sports, a delight to see variegated sports dress up. There were fun games, dance performances, and a lovely buffet of food.
An event wonderfully organized by our ADI team
Date:  15th July 2022
Think Jobs…Think ADI