Recruitment Agency
Recruitment agencies act as a bridge between employers and jobseekers, handling the tasks of identifying top talent, screening candidates, and introducing them to clients.
Hiring is hard work, and for many companies, it is becoming increasingly difficult. In early 2020, 54% of companies reported a lack of unskilled candidates, and the number of job vacancies worldwide is estimated to reach more than 85 million by 2030.  Fortunately, recruiting agencies could have the ability to step in and make the entire recruiting process much easier for businesses of all sizes. The best recruitment agencies can be of great help when it comes to hiring you, especially later in your career when you are looking for more important jobs. They can follow up with a late employer in a way that a direct candidate often cannot, and if they have worked successfully with an employer in the past, they may have a good idea of what the employer is up to.
The recruitment process is the most important practice in HR departments. Each recruitment agency has its own rules for the recruitment process. It can be difficult to understand all the phases and objectives of the entire recruitment life cycle because it is one of the key components of HR. Large companies often hire staff from the HR department to manage the various stages of the recruitment process. The full life cycle recruitment process follows the needs of the organization to fill gaps, find suitable candidates for the job, go through all stages of interviews, and identify, select, and hire the best candidates.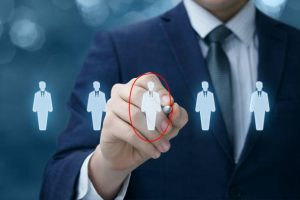 1. Recruitment gathering
Recruitment gathering is the first step in the recruitment process.
Collect all the important information about the job.
Preparation and review of job descriptions.
Size of Organization
Size and Structure of Compensation
Company Culture and Work Environment within Organization
Number of Requirements
Skills, Qualifications and Experience
Current Job Status
Location information
Add the right benefits information to attract candidates.
2. Sourcing
Enables the use of the tool's built-in matching function.
Search retrieval, matching, analysis, and reporting.
Job boards and job opportunities on different platforms.
 3. Monitoring 
 Resume monitoring, collection and analysis.
Telephonic /Skype call screening.
 Technical assessment.
 Submit shortlisted talents to clients for interview.
If you are looking for resumes that indicate the ideal candidate for the job, you can also conduct short phone interviews to weed out unsuitable candidates. It's also a great way to learn more about the person behind your resume.
4. Placement completed successfully.
Ensure the success of new hires.
Make and negotiate the offer
Preparing Talent to Manage Counteroffers
Assisting in Obtaining Accepted Proposals and Confirmed Start Dates.
  5. Replacement
Quick replacement of candidates who do not pass the probationary period.
 Current recruitment trends.
While discussing the hiring section it is essential to consider the current recruitment trends.
Remote Work
Post pandemic, world is too different from what it was before. The corona virus outbreak has changed the work style of the people. During the pandemic events, most of the large companies and organizations has allowed their workers to work from home culture and that have changed the culture for employment agencies.
Recruitment Automation
Most of the recruiting agency the recruiting and hiring process turns to automation. The year 2023 will bear witness to more recruiting and staffing firms turning to automation for simplifying processes and reducing the amount of administrative work.
In a survey of experts, recruiters agreed that improving recruiting technology as a strategy is the most effective way to boost recruiter performance. Most of the employment agencies recruit its candidates through internet base job portal websites.
We are a completely customer-oriented recruitment agency, providing recruitment, HR outsourcing, payroll services and software consulting services in Southeast Asia.
Whether it's a small, medium or large organization, our company's goal is to successfully recruit qualified IT candidates for our clients. This success is due to our true strength: the people of ADI. Our employees are the core of long-term business partnerships that help our customers achieve their IT goals. ADI connects qualified IT candidates with suitable employers based on the company's IT staffing needs. We play an important role in finding and hiring the best IT candidates for our partners.