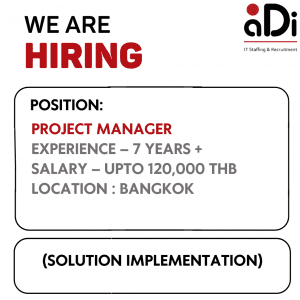 Project Manager (Solution Implementation)
Experience: 7 years +
Salary: upto 120,000 THB
Location: Sathorn
Summary: Experienced project manager with over 7 years of expertise in solution implementation. Skilled in coordinating and overseeing projects from initiation to completion, ensuring successful delivery within budget and timeline. Seeking a role in Sathorn, offering a salary of up to 120,000 THB.