Key factors essential to build a strong career
Many of us have been taught discipline at school. These disciplines are part of the curriculum to ensure that you apply them in life. Now after having your degree in hand, you start a new career and you work hard, honestly, punctually, well-mannered, etc. But is this just enough for a successful career? Well, the answer is NO. There is more to leading a successful career, which is what we will talk about in this blog.
A successful career is based on key factors like communication, teamwork, collaboration and of course knowledge sharing.
Communication:
communication is an essential part of your career growth. You might have got a big job done, but must have gone unnoticed due to a lack of communication. Communication is not just conveying what you want to say but also actively listening to what is spoken. With the growing IT industry, IT Staff Outsourcing and Recruitment have been increasing drastically and there has been a rapid growth in talent acquisition wherein communication has been an crucial part in your success and growth. Miscommunication has real consequences for a business. In a survey conducted found that 28 percent of employees listed poor communication as the reason why they weren't able to finish projects on time.
Teamwork:
Teamwork as we discussed in one of our previous blogs- Improved Teamwork At Workplace,                                                                      is a very important part of your career growth.
Collaboration:
collaboration in most IT companies has been a big asset for employers. Many IT staff acquisition teams have adapted to evaluate the collaborative skills of employees and guide them to improve collaboration. A highly collaborative team shows 30% more productivity. Collaboration shows the maturity and emotional involvement of an individual to contribute to the growth of the company. Collaboration is to build your trust and maintain confidentiality in every aspect alongside your growth factor as well.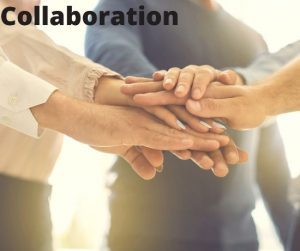 Now with the rapidly growing IT industry many companies have adapted to seek out business development opportunities through communication and collaboration. Companies in Southeast Asia have also been introducing personality development training modules to enhance teamwork. This has proven to increase the collaboration of the team by a 25% increase in results. The HR team also involves in organizing events and get-togethers now and then to boost team spirit and enhance better team morale.
Language:
Language is also a barrier in most Southeast Asian zones and IT industry have adapted English communication modules to enhance better communication and improve work efficiency. Our ADI group also has a whole set of English tutorials online at our social media pages to help and enhance your career more efficiently. Visit our pages to practice your English to improve your communications at work
Above all be compassionate
Being a good employee requires compassion and hard work with the understanding that your seniors and fellow employees are doing their best toward the growth of the company. Throwing a tantrum is not going to do anyone any good, nor will produce results. Only your dedication, effort and patience will see better results.